accomodation for adventure

Gasthof Kaiserin Elisabeth Inn
Traditional guesthouse in the town center where empress Elisabeth "Sissy" already spent her nights.
Discounts for children, children's menus, offers for senior citizens.
Accomodations and amenities: 
12 doubles, 1 triple, all are comfort rooms including shower or bathroom/WC, color-TVs and phones, sometimes including faxing.
Rustic dining rooms, automated bowling alley, terrace, playground, outside dining area, in-house pastry shop and bakery.
Opening hours:
Tuesday, Wednesday, Thursday from 10:30h, Friday from 15h; 
Saturday and Sunday from 10h;
Every Tuesday from 16h ribs night;
Every Thursday from 17h pizza and pasta night;
Room prices:
from € 33,-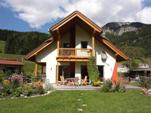 Holiday home Hirschloser
Our house "Hirschloser" is in the center of the town of Steyrling. Both the ground floor and top floor can be lived in. There is a garden with a elevated herbage bed and a playground on the southwest side. There is also a small garden shed. Our house "Hirschloser" is surrounded by a idyllic countryside with a view on the Krems wall and the Falken wall. Furthermore, just 50m away you can get outstanding food at the Gasthaus "Kaiserin Elisabeth" Inn. The village shop "Nah und Frisch" is only about 80m away from our house.
Contact:
Karoline Kornek
4571 Steyrling 141
Tel: +43 (650) 9388593
EMail:
office@hirschloser.at
Homepage:
http://www.hirschloser.at

Haus Pichler
2 doubls with shower/WC (extra bed), balcony, TV, common rooms in the garden house, spacious lawn with a garden shower and a grill. 
Prices:
B&B € 20,00
Contact:
4571 Steyrling 193
Tel: +43 (7585) 8219

House Stadler
Quiet location on the edges of Steyrling close to the swimming biotope - entrance point to the cross-country ski tracks - no through traffic.
Directions: via highway A9 - highway exit Klaus, 8km to the town of Steyrling 
Rooms and amenities:  2 doubles with shower and WC 
Prices: B&B 20 €
Contact:
Irmgard Stadler
4571 Steyrling 188
Tel: +43 (7585) 8220

Hunting lodge Ahornfeld
This mountain lodge renovated in 2010 distinguishes itself through its royal interior of selected timbers from the region.
The pine-parlor is pure eye-candy, as well as the apple-pear kitchen and bedrooms made of the timbers maple, pine, elm and ash tree. 
This mountain lodge was carefully and lovingly designed and planned and offers 4 bedrooms for a total of 8 people including bathroom, shower and a separate WC in the upper and the lower level as well as a living room to stay in.
Escape everyday life and enjoy the beauty of nature in hunting lodge Ahornfeld!
Attention:
Not for rent during winter because of the weather conditions!
Link Jagdhaus Ahornfeld

Contact person
Michael Kornek
Fürstlich Schaumburg-Lippische Forstverwaltung
Steyrling 9
4571 Klaus an der Pyhrnbahn

Holiday home Fürstlich-Schaumburg-Lippische Forstv.
These rustic, homey holiday home is located in the center of the tranquil Brunnental.
A passing stream provides the opportunity to cool off surrounded by the sounds of its trickling during the hot summer months.
The holiday home has 2 bed rooms with 2 beds each, a bathroom including a WC and shower as well as an eating area with a kitchenette.
Furthermore, the kitchen has a stovetop table as well as a tiled stove for heating.
Contact:
Holiday home Fürstlich-Schaumburg-Lippische Forstv.
Nr. 6
4571 Klaus an der Pyhrnbahn
Tel: +43 (7585) 8250
Fax: +43 (7585) 8250-15
E-Mail:
buero@fv-schaumburg-lippe.at
Web: www.fv-schaumburg-lippe.at
Link Ferienheim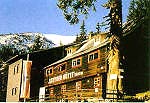 Steyrer Cabin on the Kasberg
Opens on May 10th
Infos, hiking maps and directions available at the tourist office, Kniewas 17, 4572 St. Pankraz, Tel.: (07565) 313 33, Fax: (07565) 313-41; E-Mail: klaus@pyhrn-priel.net, erhältlich.
Kontakt Steyrer cabin / Kasberg:
Helmel Anton
Telefon: +43 (664) 96 70 500
Email:
antonhelmel@gmx.at
Homepage:
www.steyrerhuette.at